On Wednesday 4th October 2023 at the Board secretariat, the Leone Rock Premier League Board Chairman engaged Retired National Heroes to harness their invaluable experience and wisdom on how they could contribute to this year's league. This move signifies a commitment to honoring those who have dedicated their lives to the service of the nation and aims to benefit from their insights for the greater good of the game.
Mr. Victor Lewis, Board Chairman began by addressing the room, "Ladies and gentlemen, we gather here today to discuss a matter of paramount importance: how to honor and engage our Retired National Heroes. These individuals have dedicated their lives to the service of our nation, and we must recognize their contributions and provide opportunities for them to continue making a difference."
Mr. Victor Lewis, Chairman of the Board emphasized the need to tap into the wealth of knowledge possessed by these retired national heroes, who have demonstrated exceptional leadership and commitment throughout their careers. Their expertise will undoubtedly be instrumental in shaping the future strategies and credibility of the League.
Mr. John Dissa, Vice Chairman of Retired Heroes pleaded with the Chairman of the Board on behalf of his members to give them opportunity in the area of match commissioning. He said being around the game will give them an opportunity to contribute and help enhance the credibility of the league even in the areas of giving man-of-the-match awards.
The Chairman assured them they will be part of the match commissioners for this year's league and he asked that they send ten names that will be trained for that purpose. He further requested that if they could make themselves available to various media houses for them to give their analyses that would also be of great help to the Board and the league in general.
Mr. Coach Abu Sankoh urged the Board to provide an accreditation pass for their members to access the venues.
The Chairman disclosed that if they have any concerns let them inform him or any other board member as their suggestions are highly welcomed and thanked them for their support and encouraged them to collaborate and work in the good interest of the game.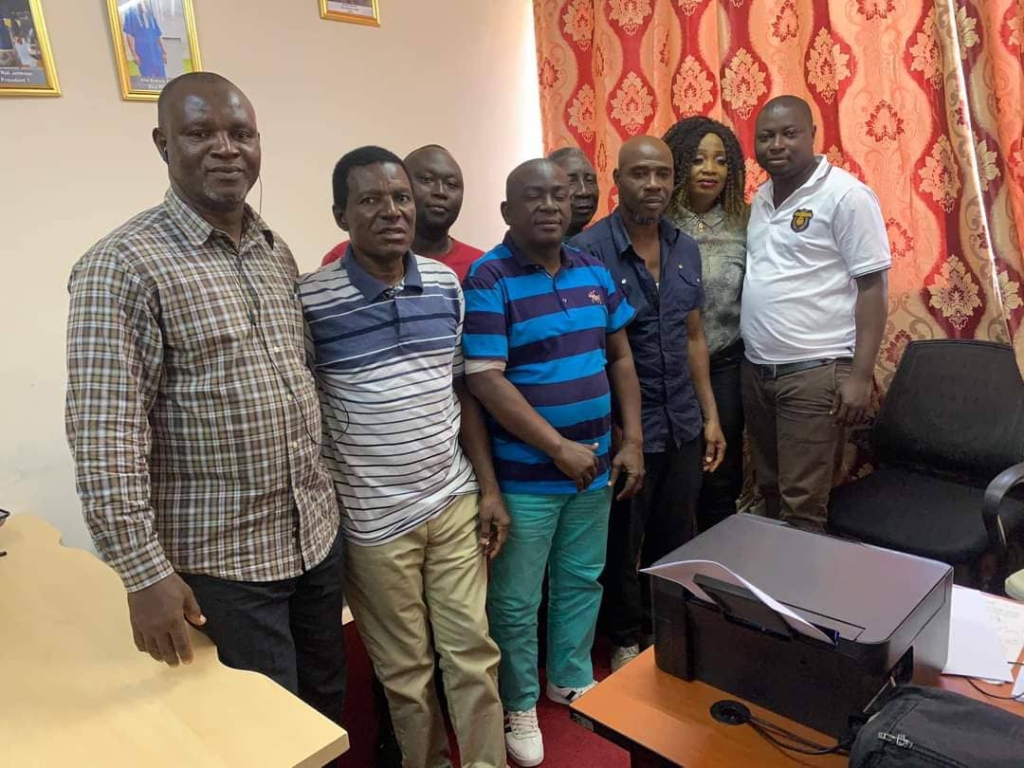 ©️ PLB Media